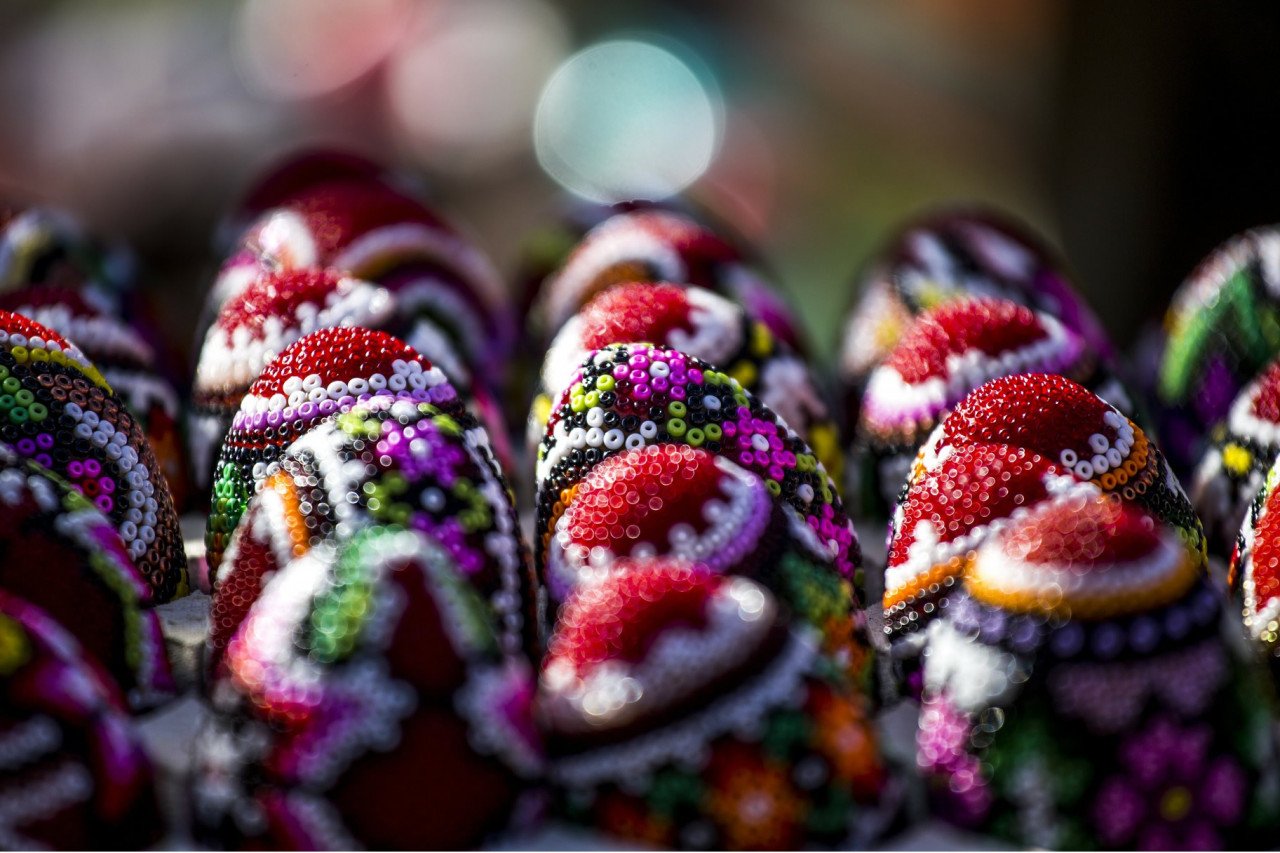 Happy Easter....again! Whaaaat?

In the

Eastern Orthodox and Coptic societies that follow the Julian calendar vs. Gregorian April
Egyptians celebrate spring and the festival of Sham El Nessim, which means inhaling the breeze (love that). This has been happening for almost 5000 years as a vernal equinox tradition of new life and new beginnings, using the symbol of egg.
Speaking of the egg, the word "Easter" comes from the pagan goddess of fertility. It was from a feast that was celebrated for 'Ostara' or 'Eostre.' So....I'm just going to use last weeks blog again. Just kidding.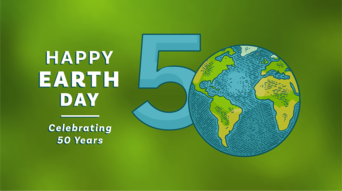 Also this week (depending on when you read this), we celebrate Earth Day, which was founded by Wisconsin U.S. Senator Gaylord Nelson. Motivated by oil spill in 1969 Santa Barbara, along with Pete McCloskey, a conservation-minded Republican Congressman, who served as co-chair, Sen. Nelson wanted to infuse the energy of the anti-war protests with an emerging public consciousness about air and water pollution to force environmental protection ideas onto the national political agenda. He wanted this day to be a national teach-in on the environment. On April 22, 1970, 20 million Americans (10% of population at the time) rallied the streets, parks and auditoriums, achieving a rare political alignment between Republicans and Democrats, rich and poor, urbanites and farmers, and business and labor leaders. Because of this attention, after the first Earth Day, the government created the Environmental Protection Agency and the passage of the Clean Air Act. Two years later, the Clean Water Act was signed and a year after that, the Endangered Species Act was passed.
The pandemic has caused slight environmental improvement.

And I think it is also the t

ime to take advantage of our inability to go out, to clean up the environment within...to wash our hands and wash our brains. We are the Co-Creators of our life; the authors, the sculptors, the choreographers, directors, producers, managers and the CEO. You have probably heard this before. Daily, we get to choose to hold onto our sucky thought patterns or exchange them for constructive loving ones; to repeat or remove and improve them. As we transform ourselves, we transform the world. The current global situation challenges us to find ways to restore balance, calm, harmony and stability of the outside....from the inside.
I read an article in Elle Decor: "

15 Designer Tricks For Brightening Up A Dark Room: No Major Renovations Necessary" by Monique Valeris and Kelsey Kloss
Just because a room lacks an abundance of natural light .... doesn't mean you have to settle for living in a dark space around the clock. Believe it or not, this is a fairly common dilemma that top interior designers solve for all the time. While a major renovation can certainly correct the issue, thankfully, it's not the only option you have. .... A well-lit space isn't just more inviting—it can also improve your overall well-being.
From this article, I have developed the 5 Rev Jay Tricks For Brightening Up A Dark Attitude

#1 Surround yourself with great smells, good music, nutritious yummy foods

...aromatherapy, clean the house with great music, yummy does not mean it is not. nutritious.

#2

Have a high gloss ceiling and accents of metallics and mirrors, double amount of sunlight by allowing it to bounce off reflective surfaces that are across from it, shimmery gold or silver accessories ... have a way of reflecting light and making a design scheme feel more luxurious.

Our r

eflections are from where our experiences come from our affirmations, thoughts and feelings...beliefs, and our spiritual practice. They bounce off that reflection from imagination, inspiration, and spiritual communion.

#3

Be sure to trim the trees, have translucent shades, good lighting, and clean windows

If light can't reach your window, it certainly won't brighten your room. Make sure any bushes or trees cushioning your windows are trimmed regularly, and avoid planting trees on the southern side of your home.

We need to

trim our self talk, in the sunshine. The combo of some good vitamin D and cutting out the negative inner dialogue is a major way to brighten up this place.

When we opt for translucent shades that allow sunshine to spread throughout the room.

So too, when we

open the shades of our heart and mind to commune with Spirit and each other.

I

ndirect lighting aimed upward .... can make up for lack of light on the ceiling as daylight dwindles.

If we always a

im high in attitude, perception and consciousness, we are looking upward and forward, seeking the highest ideals.

The less dirt, dust and splatters on your windows, the more sunshine can peek into your room.

My friends, we must

clean up our thoughts and environment, radically forgive ourselves and others, and clean up dirt on our inner window - our perspective on how life works.

#4

Use light wood flooring and colorful area rugs. When a space is in need of additional light, it's best to choose light wood flooring to brighten up the room

So too, our

inner space needs light. Our core beliefs require a good, bright look. Are they working a perspective of a 'woe is me' or 'wow is me?' Are we living a life that is pessimistic or optimistic?

...colorful area rugs are used to define specific areas and to inject personality and show off your aesthetic.

Take a look. Are you

living freely, boldly and authentic? Do you show your God Self to all?

#5

Paint matte walls with bold accents, but be mindful of paintings. ...glossy walls can create glare (rather than reflect light equally). Matte surfaces, on the other hand, reflect light in every direction.

Going for a bold accent wall and a palette of daring hues can energize a room and make it appear brighter. If you cover a wall with paintings or posters, they will absorb the little sunlight streaming into your space rather than reflect it.

We don't

need flash to shine. There's nothing wrong with some flash, but that cannot define you.

Remember, the future is unwritten. We decide how to paint the walls or plant the trees, what the curtains look like, the use of accents and furniture, the amount of darkness and the amount of light we have in our physical rooms and our internal one.
Choose Light, choose Love, choose Peace, choose victory, choose gratitude, choose Life and

Lets Brighten Up This Place
Affirmation
(to the tune of "Put On A Happy Face" from BYE BYE BIRDIE)
My mind has gone and cleared up, I put on a happy face
My winning streak is set up, so I put on a happy face.
I gotta face that's full of happiness, joyous is my style.
I look so great, everybody says my smile shines for miles.
I've got a pleasant outlook, no matter what has been.
I've wiped off the fear and doubt look,
I've slapped on a happy grin.
I spread sunshine all over the place.
And it's me that brightens up this whole darn place....oh, yeah!
'Cause I put on a happy face!